New Building Construction Update 7/31/2019
Macuch Steel wrapped up their structural work last week finishing moment welds, decking, and studs. The team did a great job working quickly and safely to finish ahead of schedule!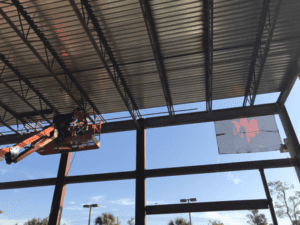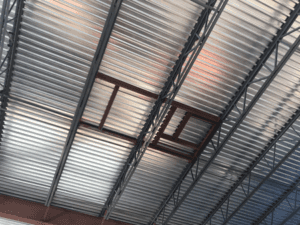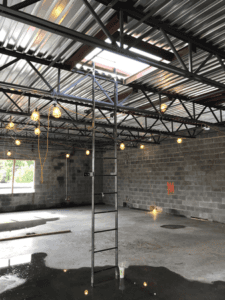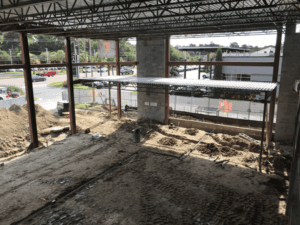 O'Cain concrete had an early morning pour last week placing the second-floor slab. However, after getting some rest, the team jumped to the first floor to begin prep for the upcoming slab on grade pour.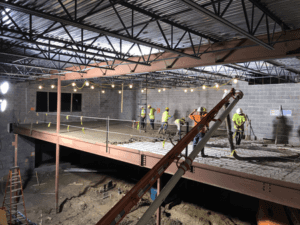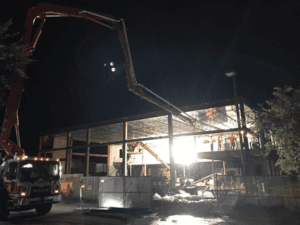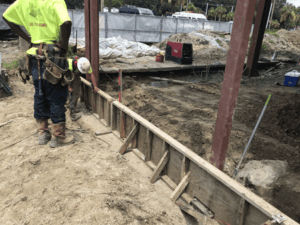 O'Cain plumbing was able to complete rough-in and pass their underground inspection, allowing the concrete crew to roll right into a slab on grade prep.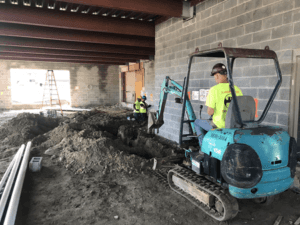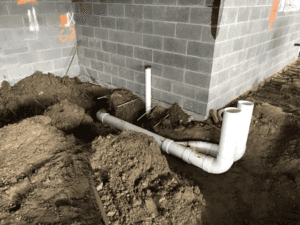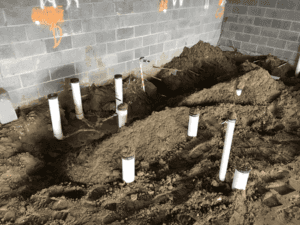 Watson Electrical is working on wrapping up their underground rough-ins. Once they complete their floor boxes and turn-ups into the electrical room, they will be ready for inspection.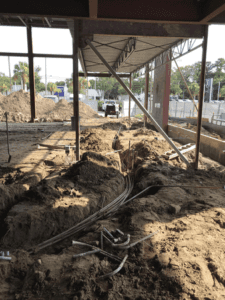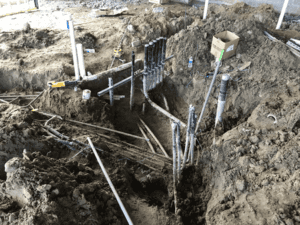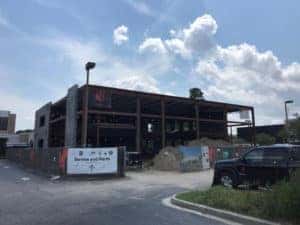 Upcoming Construction:
Complete underground electric rough-in
Fine grade first-floor slab
Termite protection
Prep slab on grade
Pour slab on grade
Begin exterior framing
Install metal pan stairs
Install roof curbs