New Building Construction Update 7/1/2019
Citadel Masonry was able to progress this week as they topped out the West wall and turned the corner into the South and East walls. The embed plates continue to be installed and the block has now risen above the existing structure to the south.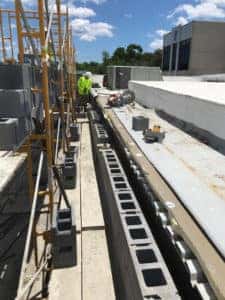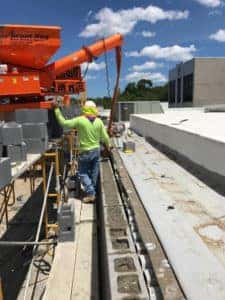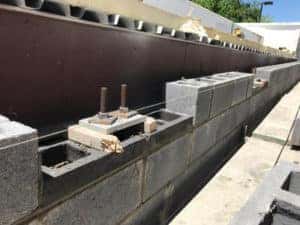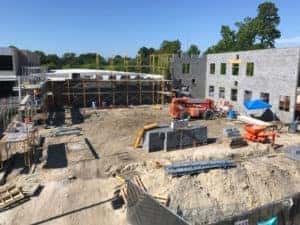 The mock-up was able to progress last week with the Citadel taking time to lay their CMU wall. Next, we had grey interiors followed right behind with metal studs and sheathing. Lastly, the mock-up is now ready for an air barrier and stucco to begin.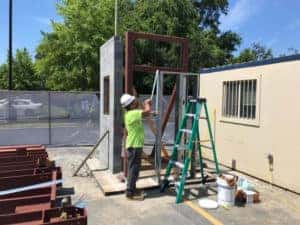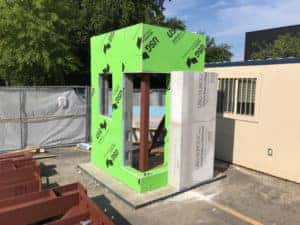 The first steel delivery hit the site in preparation for Macuch Steel to mobilize and begin structural steel erection which was a milestone activity. The pre-install meeting is to be conducted this week reviewing logistics, site-specific safety plan, and erection strategy.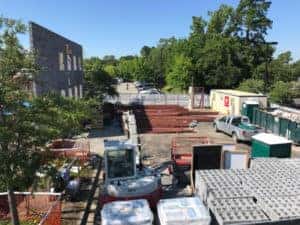 Upcoming Construction:
Finish last two spread footers
Continue CMU walls and steel embeds
Begin structural steel erection
Mock-up air barrier and stucco