New Building Construction Update 6/14/2019
Over the past few weeks in Charleston, the weather has been very erratic with record high temperatures followed by monsoon like conditions. Even with setbacks, the team is gaining momentum at the Baker INFINITI Showroom Modernization project.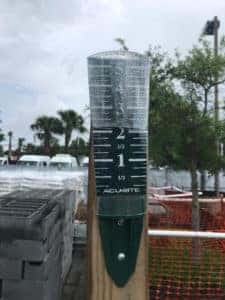 O'Cain Construction pushed forward with excavating footers, installing rebar and placing anchor bolts. It was not an easy task with some of the large anchor bolts weighing around 50 pounds a piece.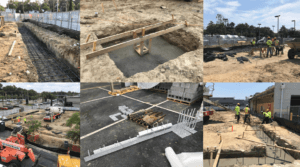 Watson Electric was able to work together with O'Cain within the tight confines of the site, to get all of their undergrounds roughed. They were able to run conduit for telecom, floor-boxes, a future car charge station and more in a timely manner.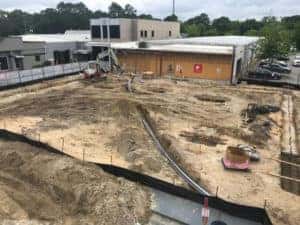 Once the continuous footers were poured out, Citadel was able to mobilize and begin working on the lower courses of the masonry walls. Citadel were the unlucky ones who had to deal with a lot of the heavy rain, but were able to work around it and keep laying block to maintain schedule.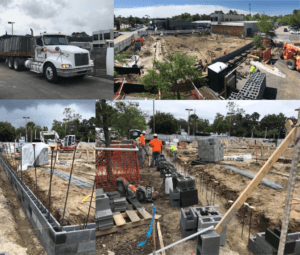 Upcoming Construction:
Finish last two spread footings
Build CMU walls
Complete underground rough-ins
Begin structural steel erection